CORE & STITES deSTEIGUER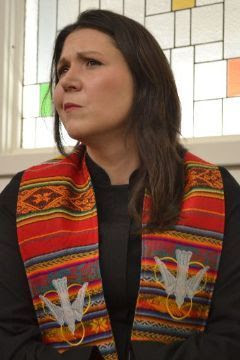 Reverend Elizabeth Stites deSteiguer Says Goodbye to Palo Duro Presbytery
I, along with our son Asher, will follow Josh to his call with First Christian Church in Kerrville, Texas, and I will be seeking a call in Mission Presbytery.
June 13, 2021 will be my last day as Minister of Word and Sacrament serving Jesus Christ alongside the members at Trinity Presbyterian Church in Wichita Falls. My call to Trinity was not normal, by any means, and yet it seems to have set the tone for my ministry here and my relationship with PDP. There were times when we were not sure if we were going to survive the month. Would we have enough money to pay my salary or the electricity? Each time God provided. It was never more than enough.
There have been numerous times that I have seen what can only be described as God working to provide, from my ordination to my call at Trinity. It has been stressful. Trinity lost both a long-time pastor as well as a long-time rental tenant at roughly the same time.
In the summer of 2019 Trinity was struggling, our rental property needed a fair amount of not inexpensive work, and we were unsure we could stay open through the summer. We thought we might have to do home worship in order to save on electricity. There were complications with the church rental property that prevented the tenant from opening on time, and some miscommunication that resulted in the church paying for their utilities for several months. I remember talking to Scott about all of this, and honestly being scared. We prayed. And. God provided, through loans and a Joan Fong Grant through the PC(USA) and the hard work of more people than I can name in the Presbytery. God provided. We worried for Trinity and our stability on a daily basis. Today we can plan and not worry about Trinity on a daily basis, but we can plan on an annual basis because God provided. Amen.
God also provided in unexpected ways, particularly in a gift we received from FPC Lubbock. It was an incredibly generous gift that saved the church. I have a firm belief that God provides for this Presbytery and for the churches in this Presbytery. God provides through the support, collegial love, prayers, ministry of this presbytery. Along with my congregation, it is the clear and consistent evidence of God's provision, sovereignty, and grace that moves in and through this Presbytery that I shall miss the most. I pray that God will continue to provide for Palo Duro Presbytery, as well as for your individual congregations. Thank you for everything. Elizabeth.
Commissioning and Celebration: First Presbyterian Church in Snyder and The Days of Grace Chapel in Colorado City will commission Pastor Sara Core this Sunday, June 6th at 4:00 PM in Snyder, 2712 Avenue R, 79550. All of Palo Duro Presbytery members and friends are invited to attend. A small reception will follow.
Please keep her, her family, and the church family in your prayers.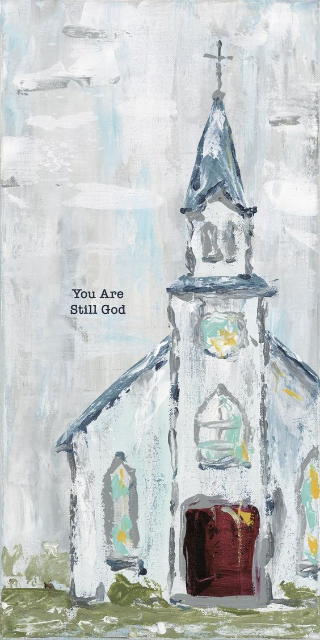 It's never too early to begin preparing for the first "In Person" stated meeting in over a year.
The 150th Stated Meeting of Palo Duro Presbytery will be September 24-25, 2021 hosted by Grace Presbyterian Church, 4820 W 19th Street, Lubbock, Texas 79407. More information will become available in the coming weeks. Mark your calendars. It will be a joy to finally meet in person once again. We look forward to seeing you.