Online Worship & Community Building: During COVID & Beyond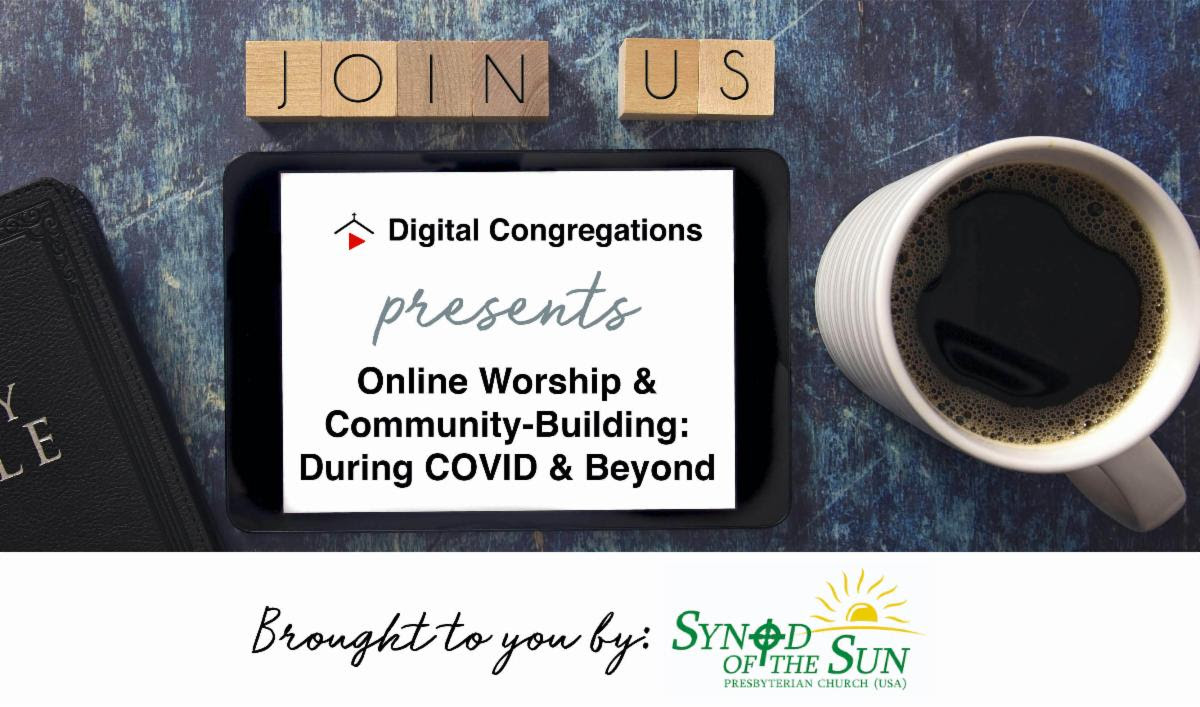 The Synod of the Sun is offering a unique and timely opportunity to streamline and enhance your church's communications approach.
Featuring church communications specialist Christen Green Kinard of Digital Congregations, participants will learn better and more effective ways to reach your current congregants, your members on the fringe, and potential visitors now and in the future. This 4-part course is designed for church leaders – from pastors to communications managers – to learn to more easily and effectively navigate their church's communications during the pandemic and beyond. Touching on a range of important and practical topics, it includes the four live lessons (along with their recordings), a take-home communication roadmap, and weekly office hours with instructor Christen Kinard for specific questions and concerns.
Open to congregations in the Synod of the Sun, this course is currently being offered on three different dates and times for pastors and congregation communications or online worship teams. There are four consecutive weekly workshops per course and three course offerings to choose from
ONE course per congregation and, because the course is tailored to the current realities and needs, all participants of the same congregation must attend the same course dates. (Example: All three participants from First Presbyterian Church attend on Tuesdays)