SEEING & Being Seen
As the year 2020 draws to a close, our Christmas season may look different this year. Empty rooms. Perhaps there will be fewer holiday parties. Family gatherings may be smaller and our Christmas Eve services may look entirely different. Some of these changes may not be welcome but this "slow down" offers an opportunity for an unexpected gift.
With less hustle and bustle, perhaps we can use the time to really know and be known by others. We tend to want to know "about" our family and friends and coworkers. What have they been doing? How is work going? These quick conversations may not even require us to stop our "doing" and really listen. And yet, deep inside we all have a need to be really seen and to be heard. Receiving the full non-judgmental attention of another person is powerful and can create a deep sense of affirmation and joy. Our stories are sacred because they reflect who we are. Our struggles and triumphs create meaning when shared with those we love. This year we can perhaps give someone a chance to say what has never been said and the gift of being fully received in love. Linger with friends as you are able with masks and social distancing at the grocery store. Purposefully seek people out by phone. Take time. See them with all your senses.
The interruption of our routines can also allow time to feel and acknowledge God's presence—not just a fleeting thought but a felt sense of the enormity of that presence. Like connecting with others, being aware of God's loving presence requires a "slowing down" and being attuned to what is happening right now. To know God and be known by God creates a sense of peace, "the peace of God, which transcends all understanding, will guard your hearts and your minds in Christ Jesus." (Philippians 4:7) We want to be seen, O God. The soul wants this holy realness. We want to be heard and affirmed through loving presence. We want a real connection with God and others. Merry Christmas to Palo Duro Presbytery of churches from our church home to yours.
Sue Jones, Elder at Union Presbyterian Church, Brownwood, Texas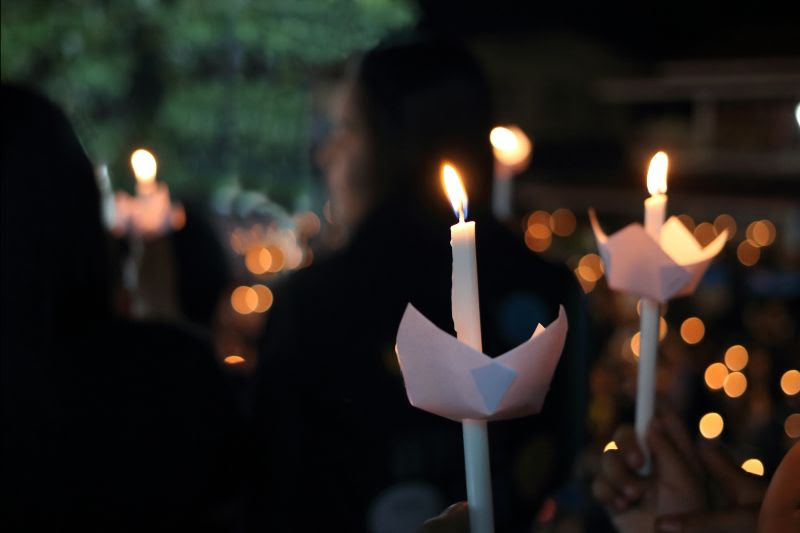 Each year, Palo Duro Presbytery through the Common Life Ministry Team evaluate Ministry Support grant applications that will support shared missions – directly or indirectly – with the churches of the presbytery. In a tough year we have a total of $15,000.00 to distribute.  Think about applying for these grants each year.  Four grants are announced today:
First Central Presbyterian Church, Abilene – $5,000.00 –  "Bore Hole" fresh water projects in East Africa; this ministry is being embraced by other churches and presbyteries with FCPC' hands-on passion and leadership
First Presbyterian Church, Clarendon – $6,500.00 – day to day church operations
First Presbyterian Church, Dumas – $2,500.00 – Immigrant services that include GED Diploma help
Central Presbyterian Church, Stamford – $1,000.00 – helping role with Meals on Wheels
Commissioned Pastor Bob Hayley
We have just learned of the death of Bob Hayley. He died on October 10th. Thank God for his life, his times, and his eternity. He was one of our Palo Duro family. He made us think about eternal things; he made us laugh. Bob was one of a kind, uniquely his own man. Very private by nature but full of home spun ways of looking at the world and at the scriptures. He had asked for no funeral and no formal obituary. He was devout, and he enthusiastically talked about loving the Lord. He loved the Presbyterian church.

He was born to Robert Tyson and Ruth Martin Haley on September 23, 1943 and joined them both in heaven on October 10, 2020. He was 77 years old. He is interred at the Masonic Cemetery in Seymour, Baylor County, Texas next to his parents. Bob received his BSC at Midwestern State University in Wichita Falls, Texas. He called Seymour and Graham home churches before and in between his pastor roles. He was ordained into ministry on February 9, 1992 at First Presbyterian Church, Seymour, Texas. He was commissioned to service at First Presbyterian Church, Quanah, Texas on November 1, 2001 then went on to serve First Presbyterian Church in Throckmorton, Texas on June 20, 2004. His greatest desire was to return to "harness" and once more speak the "Presbyterian version of the Revealed Word". He longed to preach even in the last months of his life. He always showed up to presbytery meetings early and ready to serve. This is how he participated in every part of his life. He loved the written word; he loved poetry. Here is one of his favorites.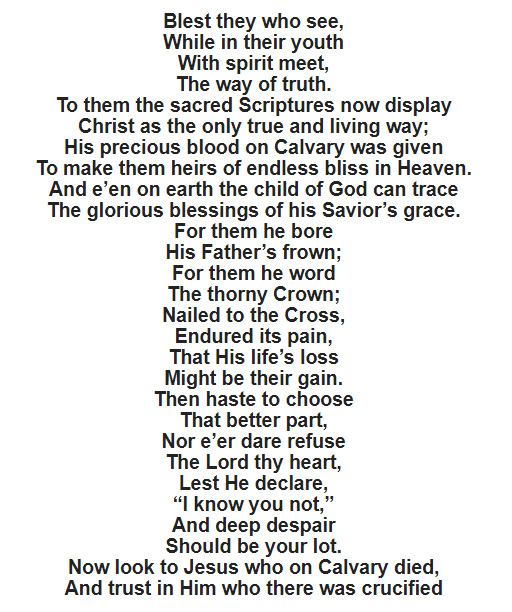 Mark your calendar