Be Ready
Luke 12:40 "You also must be ready, because the Son of Man will come at an hour when you do not expect him."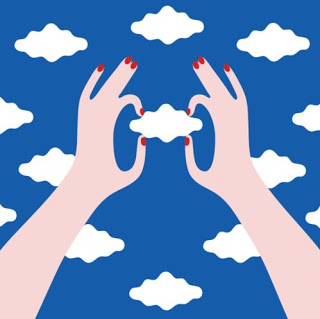 In the next several weeks we will say goodbye to three of our co-laboring friends. We know already that Carl McCormack is retiring June 30th, and Travis and Sydne Allen have announced Travis' call to First Presbyterian Church in Kinston, North Carolina June 16. Although we might be crestfallen by their leaving because we love them, indeed they leave the church stronger than they found it. And they led with excellence. The churches they leave are vibrant and alive; they are compelling for the next minister who is called their way. Carl has been the even keeled and a terribly wise leader who has served the church and the presbytery with distinction. His role with the PRM was invaluable. First Presbyterian Church of Graham is planning strategically with him in his leaving; this is the mark of a thriving church.
Sydne and Travis have brought their acumen, Spirit-inspired creativity and hard work to First Presbyterian Church in Canadian but also to many committees and endeavors within Palo Duro Presbytery and around the state. (Sydne is the Director of The Women's Retreat at Mo-Ranch, May 31st to June 2 before she leaves, for example). They brought their youth and vitality; the average age of our presbytery will go up when they leave us. They are our present and our future, and we already miss them terribly.
You see, the Christian is to be ready to face Jesus at every turn, and it's hard. For some of us, it is so hard we cannot breath. It's hard to walk away from people you love and have served in ministry alongside. But the call of Christ and the mission of Christ's church is strong if we linger with the Word. The Word, the Christ, the loving God above, the Spirit that blows: So many words in the Bible we rely on that help us discern our next steps. Jesus appears where we least expect Him and always in the most illogical or unexpected ways. The Gospel of Luke here seems to say to the church as a whole to be faithful and to be ready for all possibilities, especially when we say good bye to beloved leaders. In the same way, God is blowing toward other ministers and new members who we have not met yet and who are asking themselves, "Maybe God is calling me to this church." Be ready. Scott
Prayer Requests:
We pray with time and intention theses names:
Rev. Dan and Mary Florence Garza, Rev. David and Karen Hawkins, Paula and Victor Thomas, Rev. Travis and Sydne Allen, Rev. Carl and Terry McCormack, Rev. Rich and Carol Schempp.
Please remember our Celebration Scholarship Recipients: Kameryn Mathis, Marleigh Brown, Juliet Owuor, Parker Adamson, Ben Lantrip, Grayson Tirey, Kelton King, Carley Nester, Julia Haley, Bruce Myers, Jace Belk, Sloan Williams, Sawyer Landry and Baraka Kanayo.
Buffalo Gap Summer Camp
Click for details